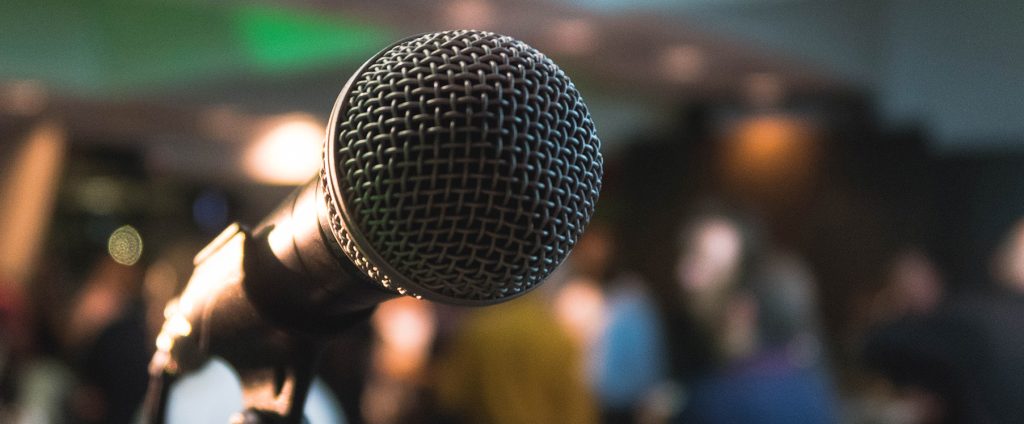 Photo: Kane Reinholdtsen, Unsplash.com
Speakers
Find all Nordregio Forum 2022 speakers on this page.
---
---
Day One: Mismatch in the labour market
Wednesday, 23 November, 12:00-19:00 CET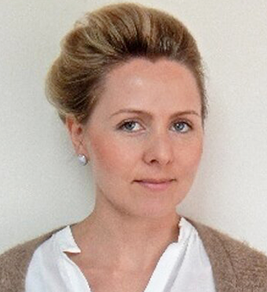 Anne Håskoll-Haugen
Moderator, Norway
---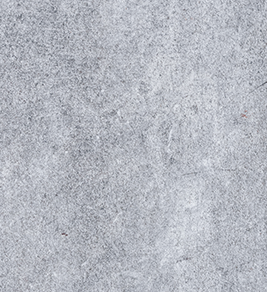 Gerd Slinning
Deputy Director General, Ministry of Local Government and Regional Development, Norway
---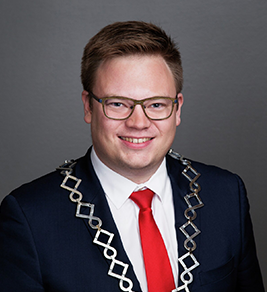 Even Aleksander Hagen
Innlandet County Mayor, Norway
Even Aleksander Hagen was elected county mayor in Oppland in 2015, and after the merger of Oppland and Hedmark in 2020, to the same position in Innlandet County. 34 years. Representing the Labour Party.
---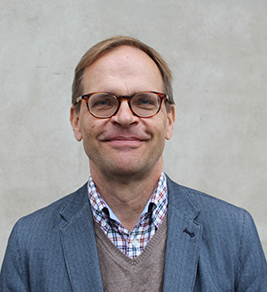 Jukka Teräs
Managing Director at Norrum Oy, Finland
Jukka Teräs, Managing Director of Norrum Oy and former Senior Research Fellow at Nordregio, is specialised in regional development, innovation promotion, green transition, and issues related to non-metropolitan regions. Jukka holds a Doctor of Technology, the University of Oulu, Industrial Engineering and Management, and an MBA, the Helsinki School of Economics.  He has more than 25 years of experience in innovation promotion and regional development from both public and private sectors in Finland, and internationally.     
---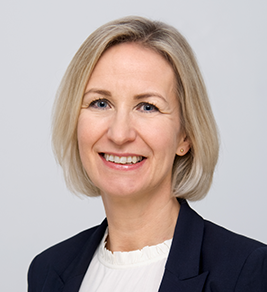 Marit Lofnes Mellingen
Director of the Centre of Competence on Rural Development, Norway
Marit L. Mellingen is the Director of the Centre of Competence on Rural Development, a national centre working to enhance the municipal and regional ability to develop attractive and growing communities in rural Norway. Furthermore, the centre is providing professional input to the government in its specialist areas. The centre is an expert in rural municipalities' prerequisites for comprehensive and coordinated development. Mellingen has worked for the County Governor in Sogn og Fjordane, the Norwegian Agency for Public Management and e-Government, the Norwegian Digitalisation Agency and the Centre of Competence on Rural development in areas such as digitalisation, rural development, housing and more.   
---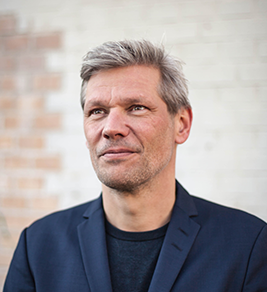 Kresten Olesen
Director of RegLab DK, Denmark
Kresten Olesen is a director of REG LAB. REG LAB is a network for regional economic development policy. It has about 100 member organisations counting Danish regions, municipalities, universities, colleges, business advice centres, committed businesses, regional innovation organisations, companies etc. It is a laboratory for professionals working with regional economic development. Before that, Kresten worked in the Ministry for Higher Education and Science, Ministry of Industry, Business and Financial Affairs.
---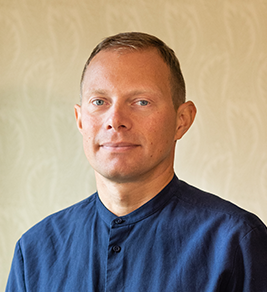 Jimmy Sand
Analyst at the Swedish Secretariat for Gender Research/NIKK – Nordic Information on Gender, University of Gothenburg, Sweden
Jimmy Sand is an analyst who has worked on issues of gender related to the labour market, sustainable development and higher education, often on behalf of the Nordic Council of Ministers or within various EU collaborations. Previous projects include producing research overviews on gendered study choices related to STEM, as well as gender perspectives on sustainable lifestyles.
---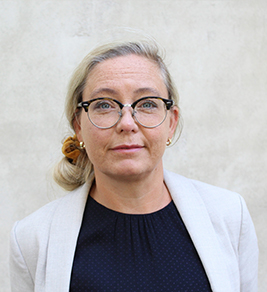 Anna Lundgren
Senior Research Fellow at Nordregio, Sweden
Dr Anna Lundgren has a background in Political Science and holds a PhD in Planning and Decision Analysis with specialization in Urban and Regional Studies from KTH Royal Institute of Technology (2017). Since 2019 Anna works as a Senior Research Fellow at Nordregio and leads comparative research projects related to regional development policies and place-based regional governance for green, innovative and resilient regions. Projects include qualitative and quantitative methods, and topics such as skills, wellbeing, eHealth and social care, mobility and infrastructure planning, and green transition policies. Previously Anna Lundgren has more than 20 years of experience of working as a practitioner in regional development where she among other things was the director for the Council for the Stockholm Mälar Region (Mälardalsrådet), an association of more than 50 local authorities and five regional councils in Sweden.
---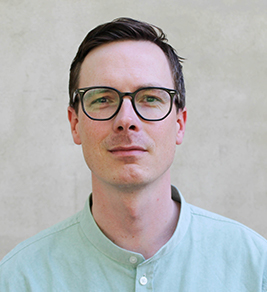 Ágúst Bogason
Research Fellow at Nordregio, Sweden
Ágúst Bogason is researcher fellow at Nordregio that holds a master's degree in environmental social sciences. He is from Iceland, partially raised in Denmark but studied and lives in Sweden. Ágúst´s main research fields involve sustainable rural development, different Arctic affairs and sustainable tourism development. He is also interested in inclusive policy development and stakeholder participation. His background lies in media, communication and the public workers union movement in Iceland.
---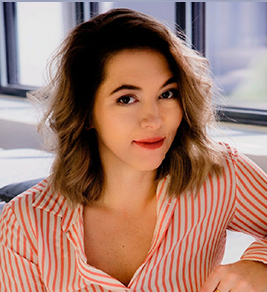 Kate Plaskonis
Advisor at Greater Copenhagen, Denmark
Kate Plaskonis works as an advisor in the cross-border political organization Greater Copenhagen and is a labor market expert. She specifically works with challenges connected to social and economic growth, such as competencies, activation labor market policies, labor mobility and harmonization of cross-border legislation, as well as attraction and retention of international talents. Kate's previous work experience includes sustainable development with focus on supporting international and Nordic businesses and public sector in delivering concrete results on Agenda 2030 and Sustainability Development Goals.
---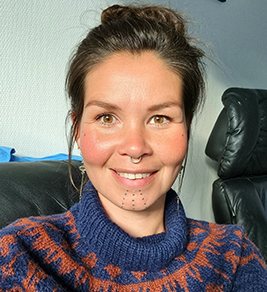 Nivikka Witjes
Project Manager of Siu-Tsiu, Greenland
Nivikka Witjes has a BA in Social Education and a Master of Arts in General Education. During her studies, she executed field studies in Australia and took a semester in Amsterdam. Nivikka has worked for 3 years for the National Board of Health and Welfare. Today, and for the past 2 years, she is the COO of Siu-Tsiu – the first registered social enterprise in Greenland.
---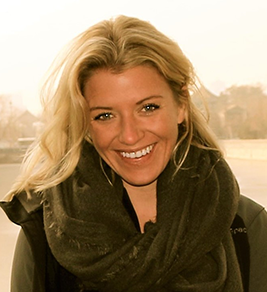 Chana Svensson
Co-founder & CEO of the Board for MindDig, Sweden
Chana Svensson is a lawyer and entrepreneur from the U.S., who co-founded MindDig. MindDig is a talent attraction and retention platform utilized by some of the largest companies in northern Sweden and many of its municipalities to attract 100 000 new talents to the region to help propel the green industrial revolution. Prior to moving to Sweden and starting MindDig, Chana co-founded Soilcea, an agriculture technology startup in the U.S., focused on developing transformative agriculture products utilizing cutting-edge genetic manipulation techniques, including CRISPR. Before starting Soilcea, Chana practiced antitrust law in Washington, D.C.
---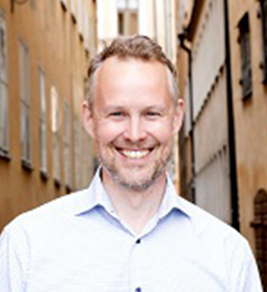 Markus Gustafsson
Co-founder & Chairman of the Board for MindDig, Sweden
Markus Gustafsson is a co-founder and current Chairman of the Board for MindDig. MindDig is a talent attraction and retention platform utilized by some of the largest companies in northern Sweden and many of its municipalities to attract 100 000 new talents to the region to help propel the green industrial revolution. Before moving back to his hometown of Luleå from Stockholm, Markus was the CEO of Prime, the world's most awarded PR & Communications agency during his tenure. With over 20 years of experience within communications and change management, Markus has advised some of Sweden's most prominent national and international organizations in times of crisis, growth, and international expansion. 
---
Day Two: Urban communities in green transition
Thursday, 24 November, 8:00-15:30 CET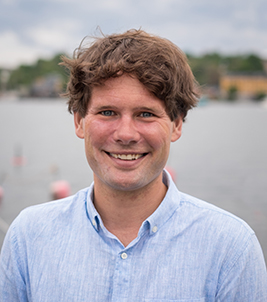 Ryan Weber
Moderator, Norway
---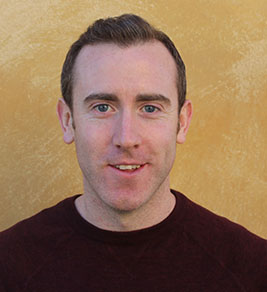 John Moodie
Senior Research Fellow at Nordregio, Sweden
Dr John Moodie is Senior Research Fellow at Nordregio. He is a political scientist specializing in European Union (EU) governance and policymaking in the fields of regional policy, research and innovation policy, and maritime policy.
---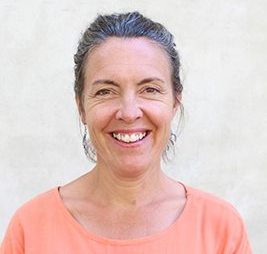 Åsa Ström Hildestrand
Head of Communications at Nordregio, Sweden
Åsa Ström Hildestrand is Head of Communications at Nordregio since 2014. She has a master's in political science and development cooperation from Uppsala University and 20+ years of work experience in international cooperation, governance, communications, sustainable development, women's economic empowerment, and project management. At Nordregio, Åsa and her team are responsible for communications and stakeholder engagement as integrated parts of our research projects. Planning and moderating webinars, conferences and workshops for researchers, policymakers and regional development actors is a recurring task to ensure knowledge exchange and Nordic-added value. Åsa is also managing two Nordregio projects: Nordic collaboration for Agenda 2030 at the local level and Combatting long-term unemployment among immigrants.
---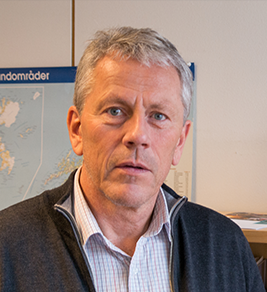 Erik Vieth Pedersen
Deputy Director General at the Ministry of Local Government and Regional Development, Chair of Nordregio Board, Norway
Erik Vieth Pedersen holds a master's in economics. He has been working with planning for several years, both at the municipal and central levels.  Erik has work experience in the department of planning, both in the Ministry of Environment and, for the last 10 years, as Deputy Director General in the Ministry of Local Authorities and Regional development, among others responsible for urban planning.
---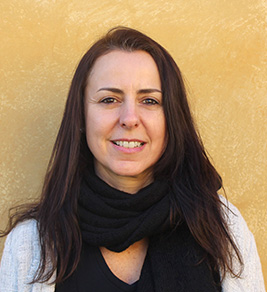 Luciane Aguiar Borges
Senior Research Fellow at Nordregio & NORDGREEN, Sweden
Luciane Aguiar Borges is a senior research fellow at Nordregio with a PhD in Planning and Decision Analysis from the Royal Institute of Technology – KTH, Stockholm. Her professional experience includes research and teaching in the fields of urban design, urban planning, heritage management, futures studies, urban sustainability, and governance. She leads several projects (e.g., Nordic Sustainable Cities, NORDGREEN, Climate Neutral Cities) and participated as a researcher in a number of EU projects (e.g., Sino-European Innovative Green and Smart Cities, SiEUGreen, Transformative Capacities in Energy, Food and Water).
---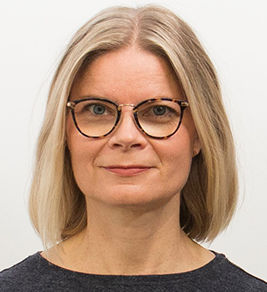 Johanna Palomäki
Former Espoo city representative in the NORDGREEN project, currently City Architect in Lahti, Finland
Johanna Palomäki (MSc., Arch.,) works as City Architect at the City of Lahti, Finland, as head of detailed urban planning. She has been a keen advocate of participatory planning for two decades and has done groundbreaking work in developing citizen engagement which actually influences planning outcomes. She has done pioneering work both in Lahti and at the City of Espoo (2019-2022) in organizing city-wide map surveys about people's everyday environments and mobility, in close collaboration with researchers at Aalto University. Furthermore, Johanna has made sure the place-based knowledge gathered in the surveys is integrated into the city's GIS system and disseminated cross-sectorally in the organization. The survey results can then be used as one category of background knowledge in urban planning and decision making processes, as well as coordinating further participation with residents.
---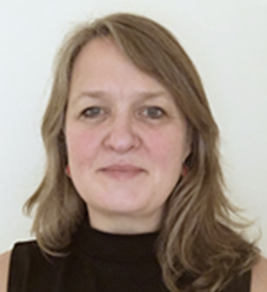 Else Dybkjær
Landscape Architect in Stavanger, Norway
---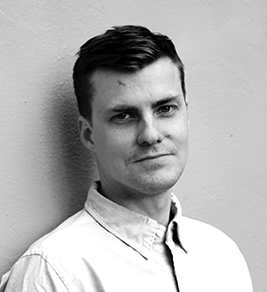 Mats Stjernberg
Senior Research Fellow at Nordregio, Sweden
Mats Stjernberg is a Senior Research Fellow at Nordregio, with a MSc and PhD in Urban Geography and Regional Studies. The main focus of his research lies on regional and urban development and especially on topics such as segregation, post-war housing estates, neighbourhood change, housing policy and urban regeneration. His PhD research focused on post-war housing estates and socio-spatial differentiation in Finland, and he has led and been involved in several Nordic and Finnish projects addressing segregation, housing, and urban development.
---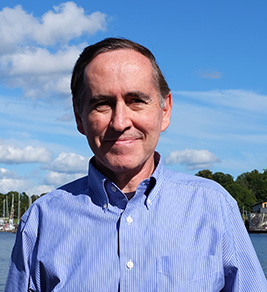 Timothy Heleniak
Senior Research Fellow at Nordregio, Sweden
Timothy Heleniak is a Senior Research Fellow at Nordregio, where he does policy-focused research on population change, migration, and regional development in the Nordic countries, the EU, and the Arctic. He has a long list of publications, book chapters, and policy briefs on Arctic population issues. He currently has a grant from the National Science Foundation, Office of Polar Programs, titled Polar Peoples: Past, Present, and Future, which examines various aspects of population change in the Arctic. He is the Series Editor of the Routledge Research in Polar Regions. He was the Editor of the journal Polar Geography from 2011 to 2015. He previously worked at the U.S. Bureau of the Census, the World Bank, UNICEF, and George Washington University. He holds a PhD in Geography and an MBA in Finance from the University of Maryland (USA).
---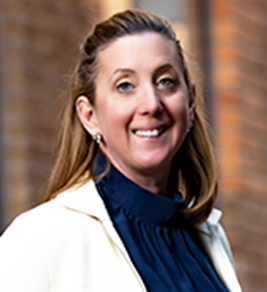 Josefin Carlring
Secretary General at Föreningen Norden, Sweden
Josefin Carlring is secretary general at the Norden Association in Sweden since 2020. She has a long experience with leading and developing transformative organizations as an advisor and consultant in her own business C Beyond Impact, as well as with Eliasson Group. She is the former secretary general at the Swedish Postcode foundation.
---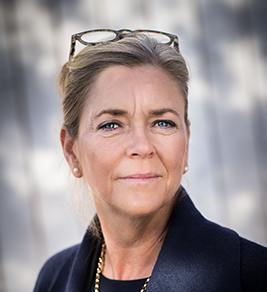 Therese Kreisel
Head of Urban Planning, Skellefteå Municipality, Sweden
---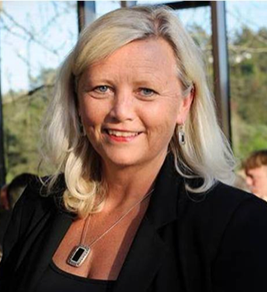 Lisbeth Iversen
Senior Advisor, Arendal Municipality, Norway
Lisbeth Iversen is the leader of the network  "With a Heart For Arendal" since 2013. She is a Public Sector PhD Candidate at AHO. She has been in the Placemaking Leadership Council of PPS since the start in 2013, now PlacemakingX. Over the years, she participated as a local expert in the "Future of Places" - the network  of UN-Habitat, Projects for public Places ( PPS) and Ax: son Johnson. Lisbeth also holds an Adjunct position at The Nansen Environmental and Remote Sensing Center in Bergen, Norway, working with Svalbard and Arctic Communities. Lisbeth was the Commissioner of Urban Development, Climate and Environment in the city of Bergen, from 2003-2011, and Commissioner of Social, Housing and Local Area Development from 2011-2013.
---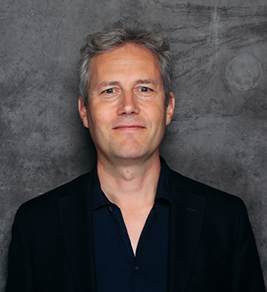 Bjarne E. Jensen
Senior Project Manager at the Danish Architecture Centre, Denmark
Bjarne E. Jensen is Senior Project Manager at the Danish Architecture Centre working with the Strategic Urban Governance programme. It has more than 10 years trained top-level leaders in Danish municipalities to become better leaders and make better cities cutting across architecture, housing, climate change, sustainability, investments, inclusion, mobility etc. Bjarnes current work focuses on organizing and facilitating these networks and training. In the past, Bjarne was for 9 years the director of REG LAB, think tank for regional development, and before that, head of regional development at Oxford Research. He is an experienced presenter and accomplished writer, and co-author of "Lokal ledelse, lokal vækst"/local leadership, local growth (Gyldendal 2018).
---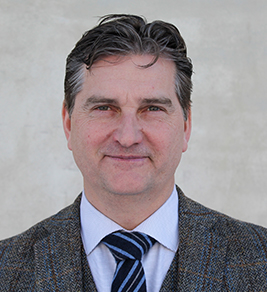 Rolf Elmér
Director at Nordregio, Sweden
Rolf Elmér is Director at Nordregio. He focuses on business and organizational development in an international context. Rolf has long experience in working with policy- and decision-makers within regional development and the labour market.