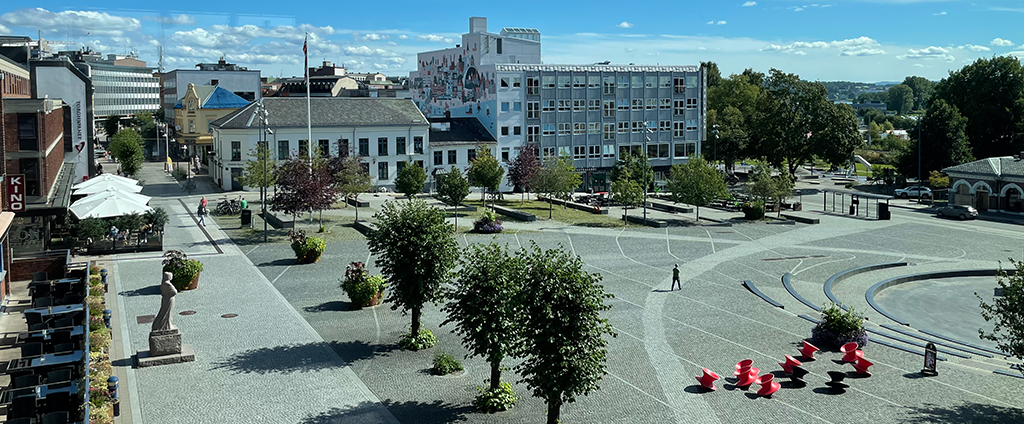 Programme
Find the latest updates on the Nordregio Forum 2022 programme on this page.
---
---
Day One: Mismatch in the labour market
Wednesday, 23 November, 12:00-19:00 CET
Nordic labour markets are challenged by a number of trends, of which the ageing population, digitalization, mismatch between competencies available vs. needed, and the green transition stick out as perhaps the most important. How can regions adapt to demographic challenges, and rapid social and technological changes in the labour market? How can we achieve regional labour markets that are both sustainable and inclusive? What does the green transition mean to different regional labour markets?
12:00 – 13:30
Hamar Culture House
Registration to Nordregio Forum 2022
13:30 – 15:00
Kirsten Flagstad-salen
Opening of the conference
Anne Håskoll-Haugen, Moderator
Gerd Slinning, Deputy Director General, Ministry of Local Government and Regional Development
Keynote speech - Building a sustainable and inclusive labour market: Experiences from Innlandet
Panel discussion - What kind of mismatches exist in the Nordics? Why is there a labour market mismatch? What are the solutions?
Jukka Teräs, Managing Director at Norrum Oy, Finland,
Marit Lofnes Mellingen, Director of the Centre of Competence on Rural Development, Norway
Kresten Olesen, Director of RegLab DK
Jimmy Sand, Analyst at the Swedish Secretariat for Gender Research/NIKK – Nordic Information on Gender, University of Gothenburg
15:20-16:30
Kirsten Flagstad-salen
Research insights - Re-starting competence mobility
Nordic solutions - an inspiring journey with companies, organisations, projects and initiatives that have successful examples of tackling the labour market imbalance problem
Kate Plaskonis, Advisor at Greater Copenhagen
Matching skills through cross-border competence mobility
(Find the presentation here)
Nivikka Witjes, Project Manager of Siu-Tsiu, Greenland
A social business that helps young people to integrate into the labour market
(Find the presentation here)
Chana Svensson, Co-founder & CEO & Markus Gustafsson, Co-founder & Chairman of the Board for MindDig
Attracting talents for the green industrial revolution in Northern Sweden
(Find the presentation here)
16:30 - 17:30
At different locations in Hamar Culture House
Policy workshops (Parallel) - joint discussions on translating Global/Nordic research findings to the local/national context, as well as developing relevant policy recommendations:
18.30 - 22.00
pick-up & drop-off at Clarion Hotel
Cultural programme at the cathedral ruins (Domkirkeruinene) and dinner at Odden Spiseri, Strandvegen 100, Hamar
---
Day Two: Urban communities in green transition
Thursday, 24 November, 8:00-15:30 CET
Nordic cities are facing a complexity of different types of interrelated challenges. A key question is how cities can be planned and developed to become climate- and environmentally friendly, along with being socially sustainable. Addressing the multitude of interconnected urban challenges also requires partnerships and collaboration between different levels of government, private actors and citizens.
8:00 - 9:00
Hamar Culture House
Breakfast mingle - discover new contacts and discuss your ideas on collaboration models for regional leadership.
Anna Lundgren, Senior Research Fellow at Nordregio
Åsa Ström Hildestrand, Head of Communications at Nordregio
9:00 - 10:30
Kirsten Flagstad-salen
Opening of Day 2
Ryan Weber, Moderator
Erik Vieth Pedersen, Deputy Director General at the Ministry of Local Government and Regional Development, Chair of Nordregio Board
Research insights - Urban communities in green transition
NORDGREEN PROJECT - Planning healthy and green Nordic cities
Mats Stjernberg, Senior Research Fellow at Nordregio,
Planning socially mixed and inclusive neighbourhoods
(Find the presentation here)
Discussion
Research insights - Measuring urban sustainability in transition
11:00 - 12:00
Kirsten Flagstad-salen
The Nordic Tour brings us to inspiring cities that have found ways to plan for green, healthy and sustainable urban communities
Closing remarks by Rolf Elmér, Director, Nordregio
13:00 - 15:45
At different time and locations in Hamar city and its surroundings